The most popular LED single stringer glass wood staircase
LED single beam glass wood staircase is one of the most popular staircases, often appearing in hotels, public places and offices. This kind of stairs is beautiful and simple, and it is easier to install than previous stairs. It is composed of wooden steps, pillars, structural beams and handrail fences.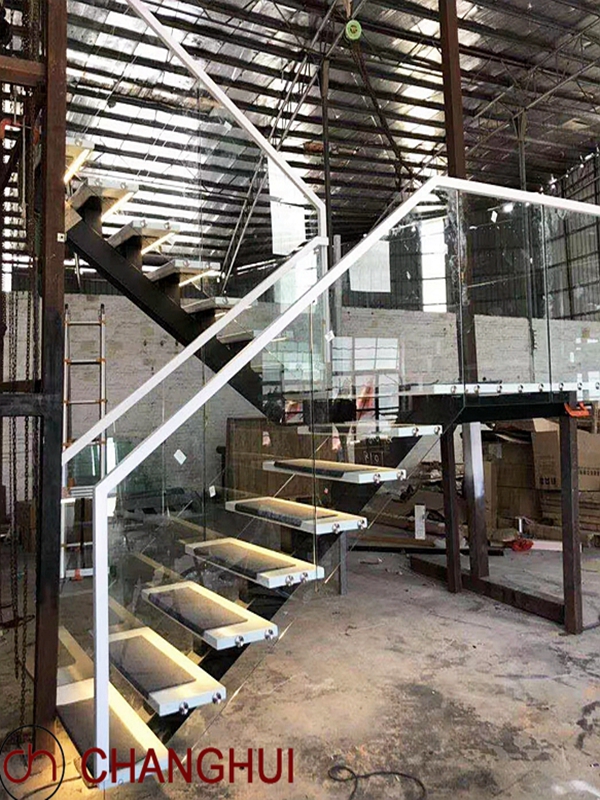 If the formal design plan is completely followed, the thickness and number of layers of the glass material meet or exceed the prescribed specifications. Absolutely safe, its safety, vibration resistance and slip resistance are even better than other materials.
Its overall beauty makes people have a unique feeling different from other materials. This kind of visual psychological safety is regarded as the physical safety of glass, because it is also one of the distinctive visual features of glass stairs. Equipped with LED lights, every step will emit a warm yellow light, just like a beam of light in the dark, guiding you home.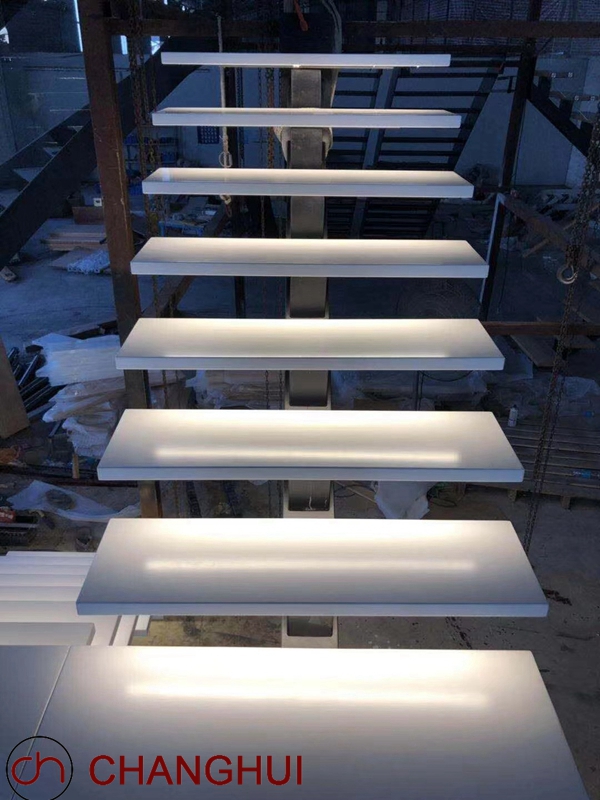 High-quality products and serious working attitude are our tenet. Cooperating with us is your best choice. As long as you provide the size and requirements of the venue, we can help you design and quote